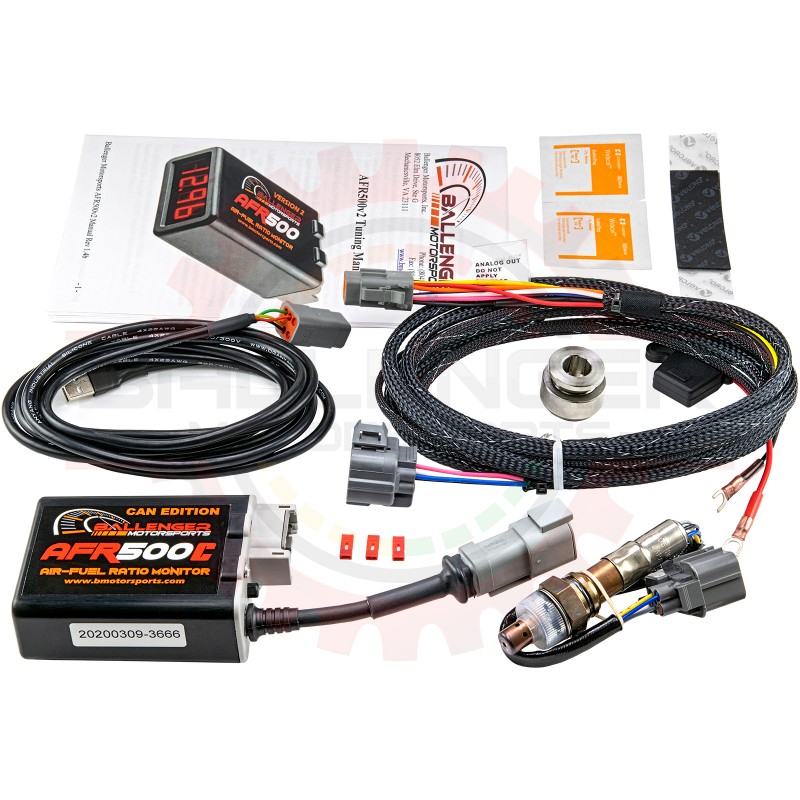 NOW WIDELY AVAILABLE FOR IMMEDIATE SHIPMENT!
AFR500CAN – Air Fuel Ratio Monitor Kit – Wideband O2 System
You asked, we listened! The AFR500 series of wideband air/fuel ratio monitors has long stood at the top of its class as the go-to choice for tuners around the world. To better accommodate our customers, we're making tuning with the AFR500 easier than ever with the introduction of a parallel digital output!
Since the initial pre-order launch date in January our testers and early adopters have had great results.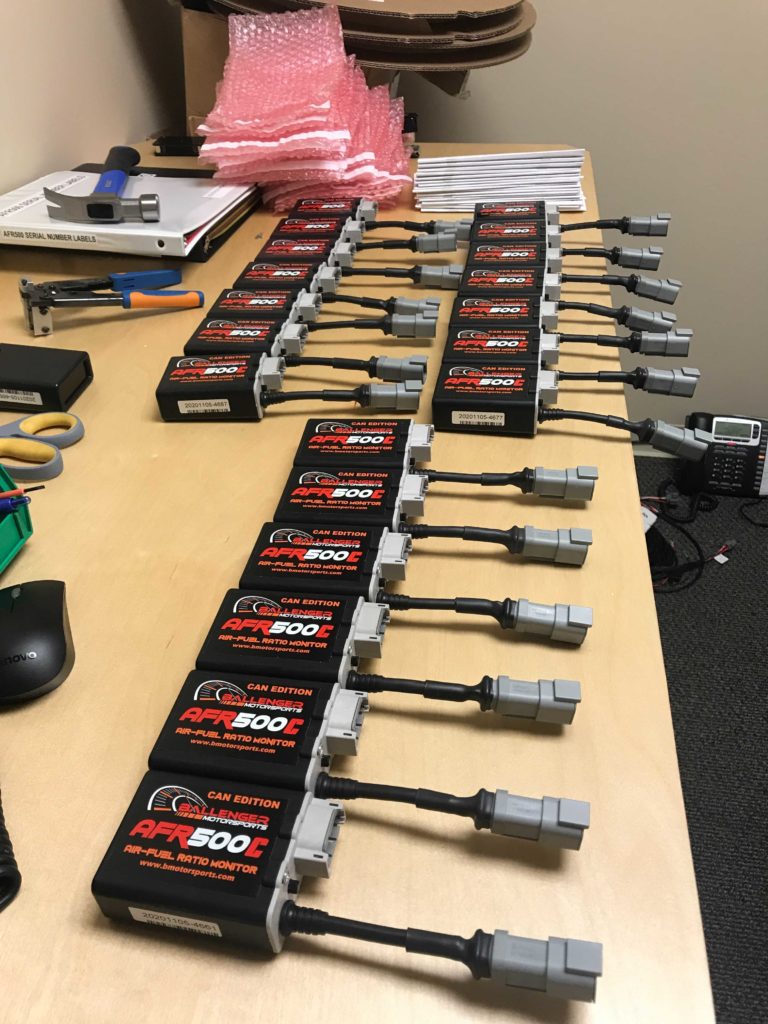 The fully isolated CAN Bus & OBDII output (for 2008+ vehicles) will allow you to seamlessly use all the functions, capabilities, and extreme reliability of the AFR500V2 on your project!The AFR500CAN is also HP Tuners Serial programming capable for pre-CAN applications.
With plug and play cables for HP Tuners, EFI Live, AEM, MoTec, & Haltech, we make your install simple. Our flying lead options cover most other installation types.
Our AFRCAN Programmer software gives you wide flexibility to program for nearly any CAN equipped or 2008+ OBDII equipped system. Custom adapters, cables, & pre-programming will be available upon request.
PLENTY OF STOCK IS READY TO SHIP NOW!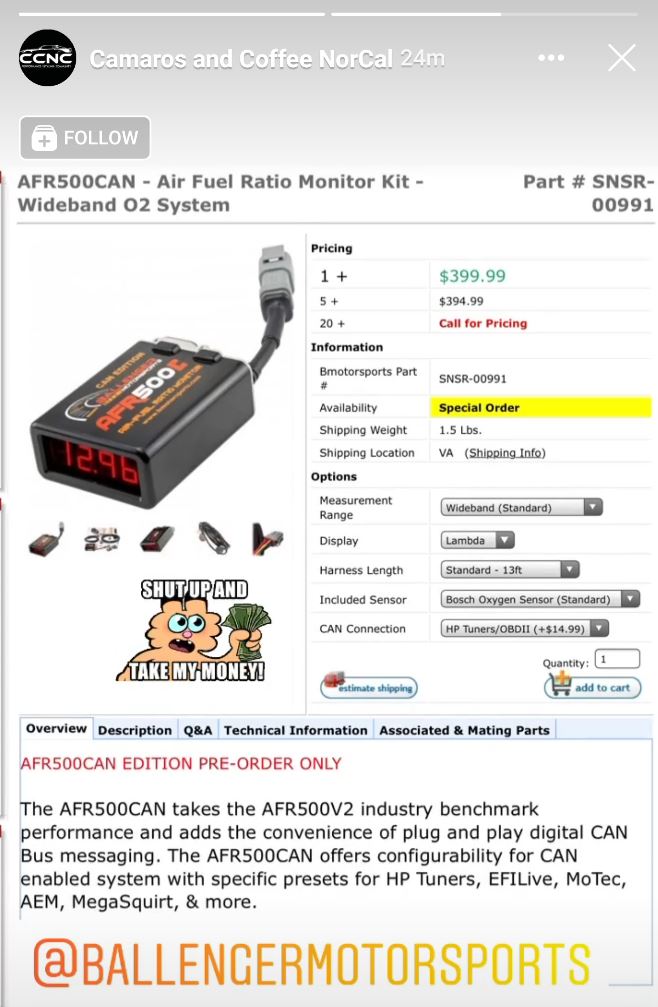 We couldn't have done this without the tremendous dedication to this platform by our loyal user base. We thank you all for your years of collaboration, feedback, and expert implementation in the field.
Don't just take our word for it, hear what the experts themselves have to say:
Check out an unbiased, highly detailed unboxing take by master tuner and early beta-tester Shane Tecklenburg!
New AFR500 Series Mounting Options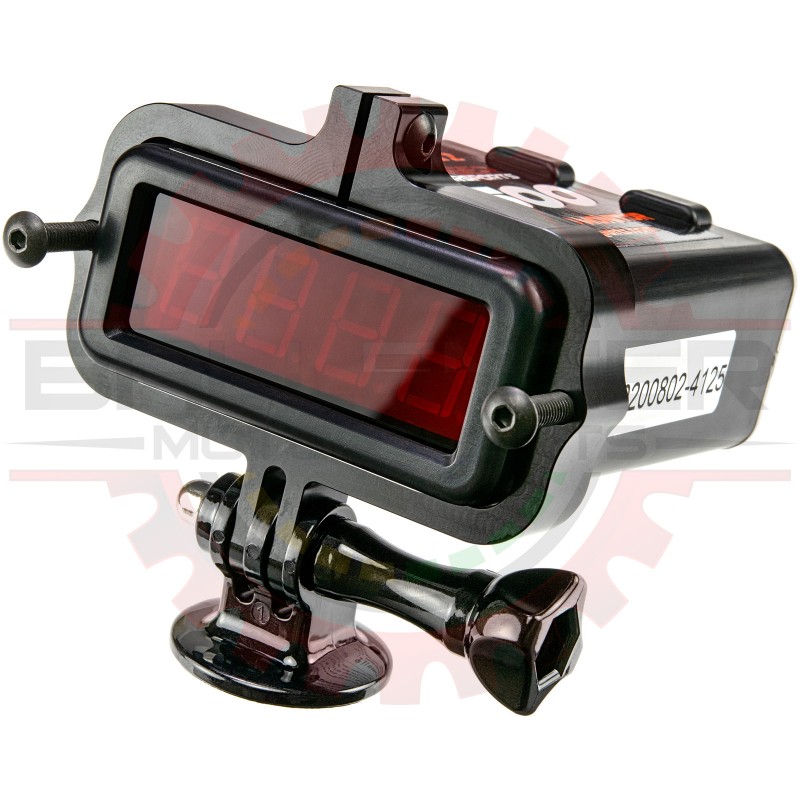 For some more exciting news, we now have many different options available for mounting the AFR500 / AFX series of widebands! Panel mounts and brackets that can be incorporated with suction and roll bar mounts are now up for purchase at Bmotorsports.com!