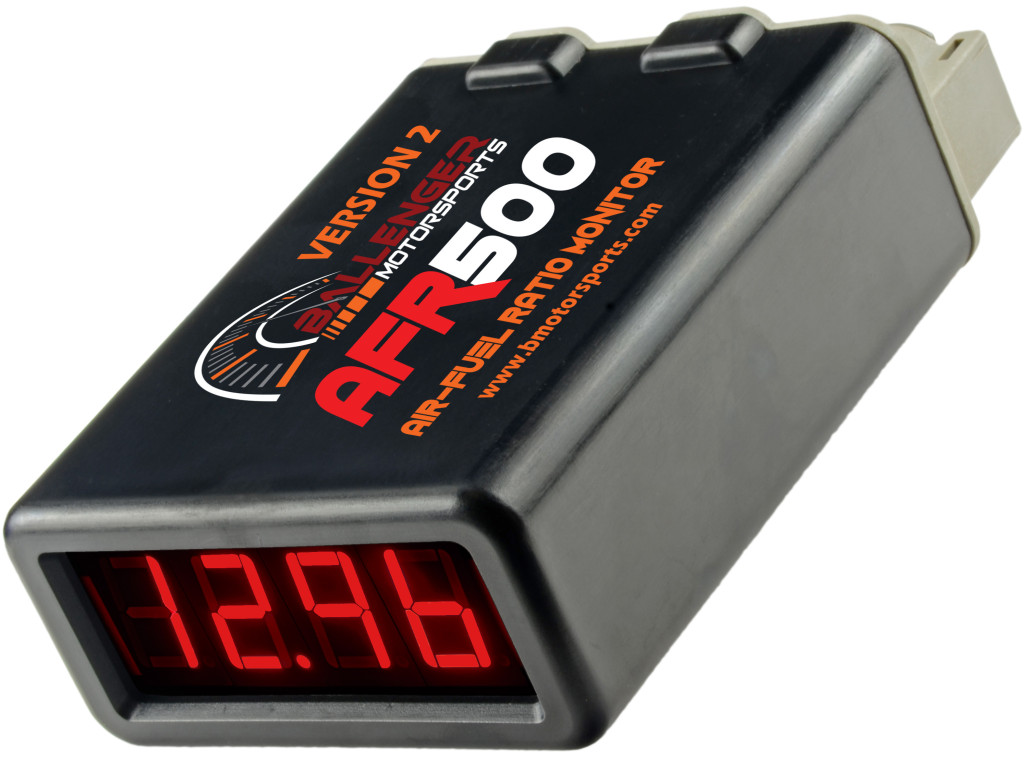 The Ballenger Motorsports AFR500 Air Fuel Ratio Monitor has proven very successful. In a world where cost-cutting reigns supreme, we've kept the calibration quality air fuel ratio meter made by ECM going strong. Previously sold as the NGK Powerdex AFX, it was replaced in the NGK/NTK product line due to high cost and low margins despite its popularity. Sometimes quality comes at a price, and we plan to keep offering this high quality product to consumers, dedicated tuners, and industry professionals.
We received frequent requests for updates to the AFR500. The most popular requests were for a lambda display, the Bosch LSU 4.9 sensor, a faster display rate, and a wider measurement range. We are happy to say that we listened and worked diligently to provide the most requested features to our customers with the AFR500v2.
The AFR500v2 is expected to ship in the second week of April and is available for PRE-ORDER now!
Summary of Changes for the v2:
All features & functions of the original AFR500 remain intact
Lambda display option
Extreme Range option for FI methanol & laboratory applications

(0.411-1.37 Lambda)
(6-20 Gas AFR)
(2.66-8.88 Methanol AFR)

Increased display speed
Bosch LSU 4.9 option
Methanol display option
Faster analog output
All harnesses, control units, accessories, etc (except the LSU 4.9) are backwards and forwards compatible
Options are selectable at any time via internal jumpers
NTK Calibration grade sensor highly recommended for low AFR methanol applications